Students Unite for Children in Need: A Day of Fun and Fundraising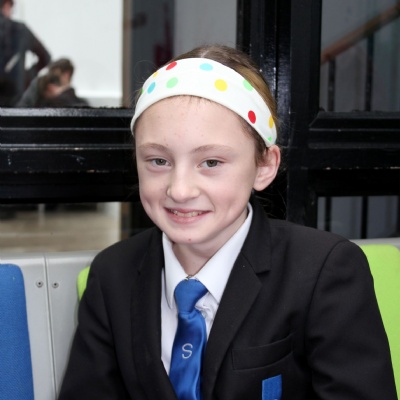 Today marked a remarkable day at our school as students from all years joined forces to support a cause close to our hearts – Children in Need. The atmosphere was buzzing with enthusiasm as our school community rallied together to raise funds for this important charity.
A heartfelt thank you goes out to our outstanding CCF cadets, who not only demonstrated their commitment to service but also took on the responsibility of being fantastic ambassadors for Children in Need. Their efforts were truly commendable as they organised and ran a plethora of activities throughout the day, contributing significantly to the success of our fundraising endeavours.
We are proud to reveal that our collective efforts resulted in a fundraising total of £288.83! This achievement is a testament to the generosity and commitment of our school community, and we extend our gratitude to everyone who participated, donated, and supported this noble cause.
One of the highlights of the day was the sea of colourful accessories adorning students, each item representing their respective houses or featuring playful spots to symbolise support for Children in Need.
The activities planned for the day were as diverse as they were entertaining. From axe throwing on the field to the thrill of shooting a House Leader on the Astro, students were treated to a variety of engaging experiences. The laughter and cheers that echoed across the school grounds were a testament to the joyous atmosphere created by these activities.
For those in need of a warm break, the snack shack served up comforting cups of hot chocolate adorned with cream and marshmallows. They proved to be a popular choice, offering a sweet treat to those who participated in the day's events.
As we reflect on the success of our Children in Need day, let it serve as a reminder that even small contributions, when combined, can make a significant difference in the lives of those in need.