Students take inspiration from professional dancer in College workshop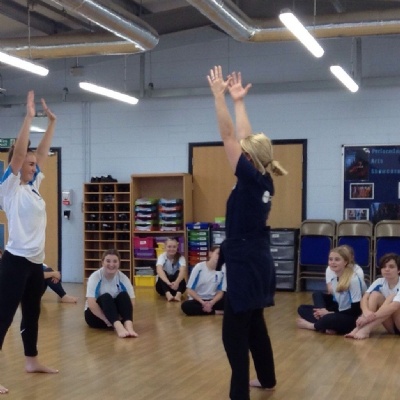 Our Year 10 dance students have attended a workshop held at the College by Plymouth-based professional dance company Exim Dance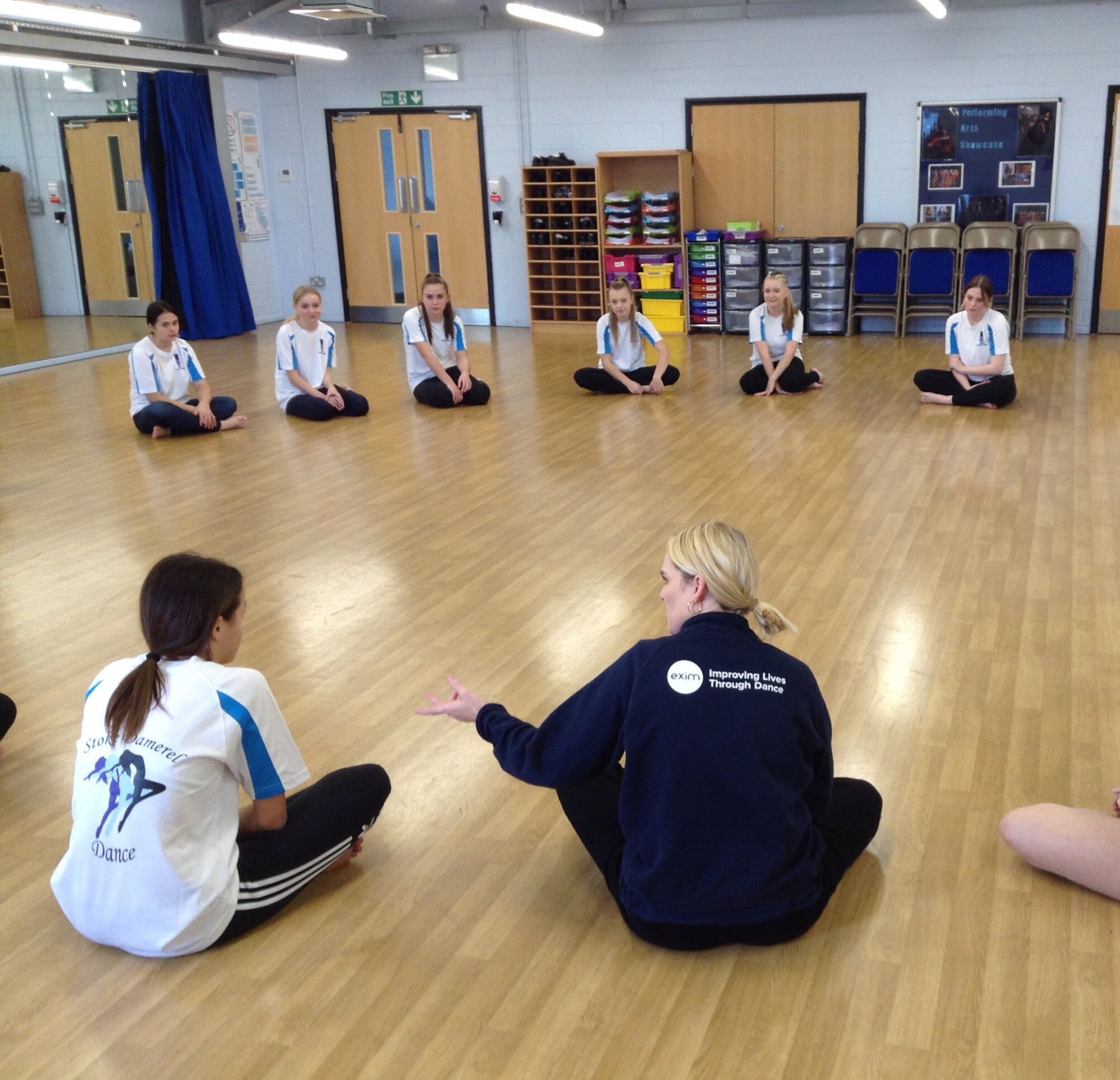 The workshop on 1 December was led by Laura Henry, Director of Exim Dance Company. It was an opportunity for the students to regain confidence within dance after lockdowns and connect with other dance companies in the Plymouth community to gain an understanding of the how they can get involved with dance outside of school.
Miss Adams said: "Laura has inspired and has allowed students to dance for the simple love of the subject. They laughed, were challenged and it was lovely to see each of the students become confident and engage in such a fantastic workshop.
"We work regularly with Exim Dance Company, because the students love working with them," she added.
Laura said: "The year 10 group displayed a really positive attitude towards the dance workshop. They were engaged, committed and asked lots of relevant questions and as a group really supported one another. The students conducted themselves in such a mature professional manner. I was very impressed."
One of our dance students, Abbey, said she is already looking forward to working more with Exim Dance: "'The phrase was really enjoyable as it was so unique, and we had the freedom to be creative. I feel really confident coming out of this workshop and had so much fun. I can't wait to do something similar again."
A big thank you to Laura for her wonderful workshop!