Students get an insight into railway careers for women, with GWR event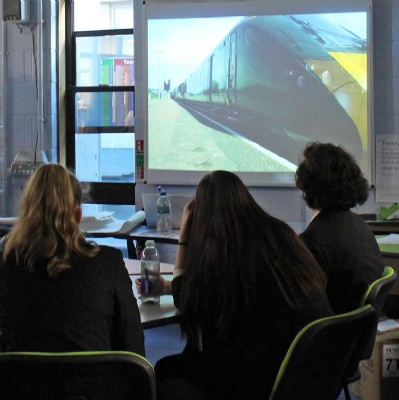 Seventeen of our Year 11 girls have been learning all about the various rewarding careers that are available for women within the railway industry.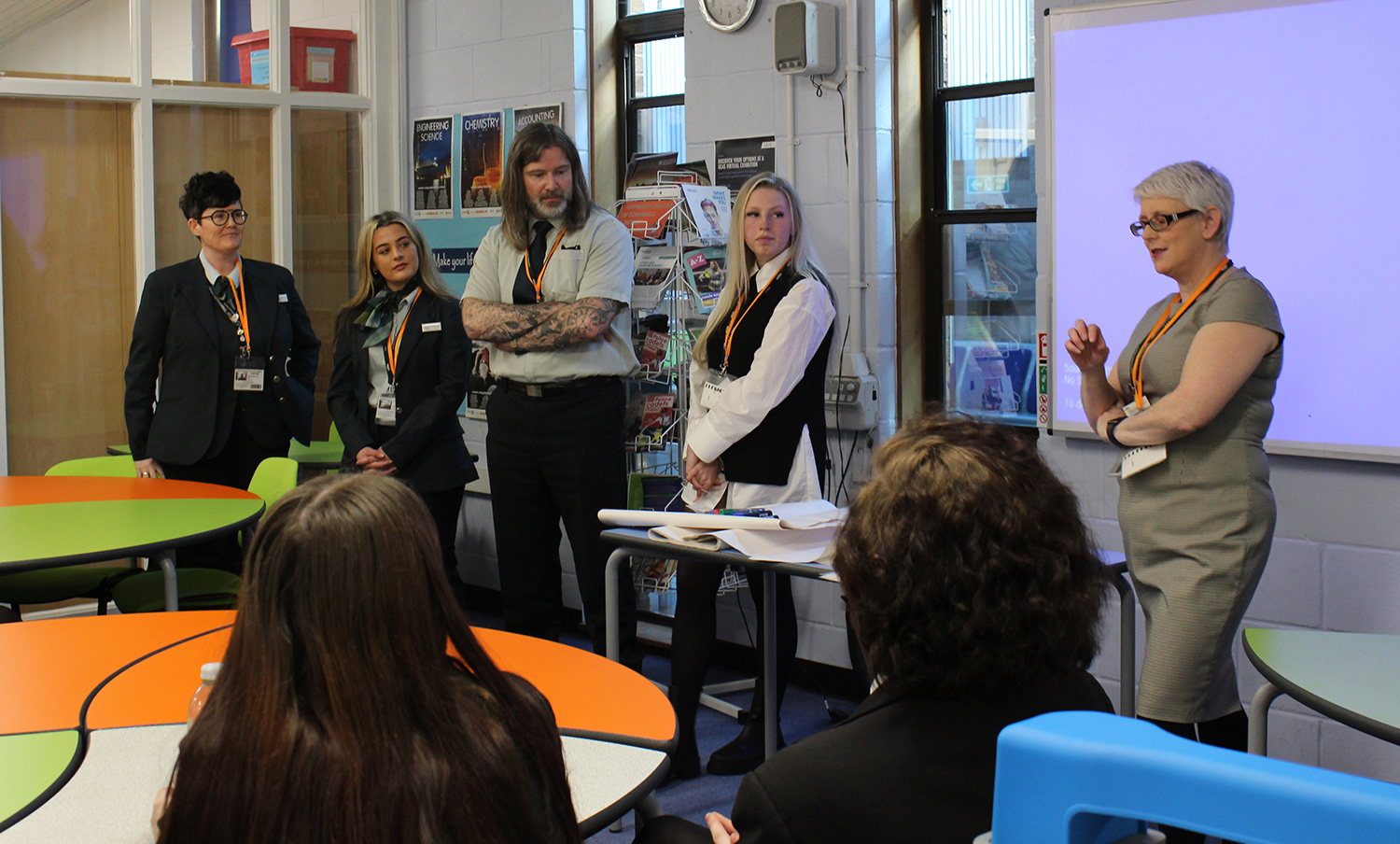 The students were inspired by a visit from five members of staff at GWR, who shared their experiences and offered great advice. They also discussed the reasons why the Railways are an increasingly attractive career option for young women.
The employees represented a wide spectrum of roles at the company: a train driver, a Customer Service Host, a Carriage Cleaner, a Customer Service Apprentice, and an Operational Manager. Other careers available are in engineering, HR, and administration.
The students were divided into three groups to listen to each of the employees in turn and ask them questions. The girls heard about the transferable skills they can use to secure an apprenticeship with GWR, who as a company like to grow their own talent through their apprenticeship and training schemes.
The visit was organised by our Careers and Employability Manager, Miss Trezona. She said: "It was an excellent event and it really opened up the girls' eyes about the careers that are available for women across the railway industry.
"They also got first-hand knowledge from current apprentices and employees about the career pathways and the skills needed for the roles. This is very important knowledge for them to have at their fingertips because it is a highly competitive field, and our students will be competing with applicants of all ages.
"Some of our students are now considering this as an option when they leave Year 11 and move onto their next step later this year," she added.
Val Pope from GWR said she was really impressed with how the session went: "The students were engaged, asked relevant questions and showed a real interest in our Industry. We look forward to seeing them on the Railway soon."
The College would like to thank Val and her colleagues for the visit, which has offered our students an invaluable insight into the career opportunities at GWR.