Meet our 'Star Baker' Ruby!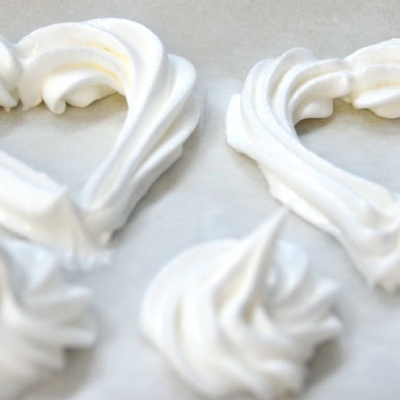 Our Year 10 hospitality and catering students are making brilliant progress in their lessons, with one student in particular showing some piping hot skills with her meringues.
Meet our 'Star Baker' Ruby, who has won a Principal's Award for her meringue making and piping skills, despite never having made them before.
Ruby was put forward for a Principal's Award by Miss Aldridge: "It was Ruby's first attempt at making meringues and she was a natural. Piping is a difficult skill, and it usually takes a few attempts to get it right, so I was very impressed that she was able to show such precision straight away."
Ruby said she was "really surprised" to get a Principal's Award: "I didn't expect that! It was my first go at piping, and it was fun."
The class did even better at the second attempt. Miss Aldridge said: "The whole process is actually quite tricky because you have to separate the eggs and then create the right consistency when you whisk in the sugar. The meringues must be crunchy on the outside but soft inside. And they need to be well-presented. It's very easy to get it wrong - even professional chefs get meringues wrong."
Miss Aldridge's top tip for great piping? "Squeeze from the top of the piping bag, not the sides - it's more precise."
Why not give meringues a go? Here's how …
You will need:
Glass bowl
Electric whisk
Piping bag and nozzle
Jug
2 eggs
Sugar

The Process:
Separate the eggs, with the egg whites only going into a clean glass bowl. Save the yolks as these can be used for lemon curd, custard, enriched bread, omelette, scrambled egg or French toast
Whisk the egg whites using a high-speed setting
Whisk to soft peaks and then add your sugar gradually
Keep whisking until you get stiff peaks
Place a nozzle into the piping bag and snip the ends off
Fold the top of the piping bag
Place into a jug
Spoon the whisked eggs and sugar into the bag
Twist from the top
Squeeze from the top to pipe your meringues as either meringue nests or to top off a lemon pie
Bake the meringues for 15 minutes, starting on a high heat of 220 degrees for five minutes before turning the temperature down to 160 degrees for a further 10 minutes
And finally, enjoy!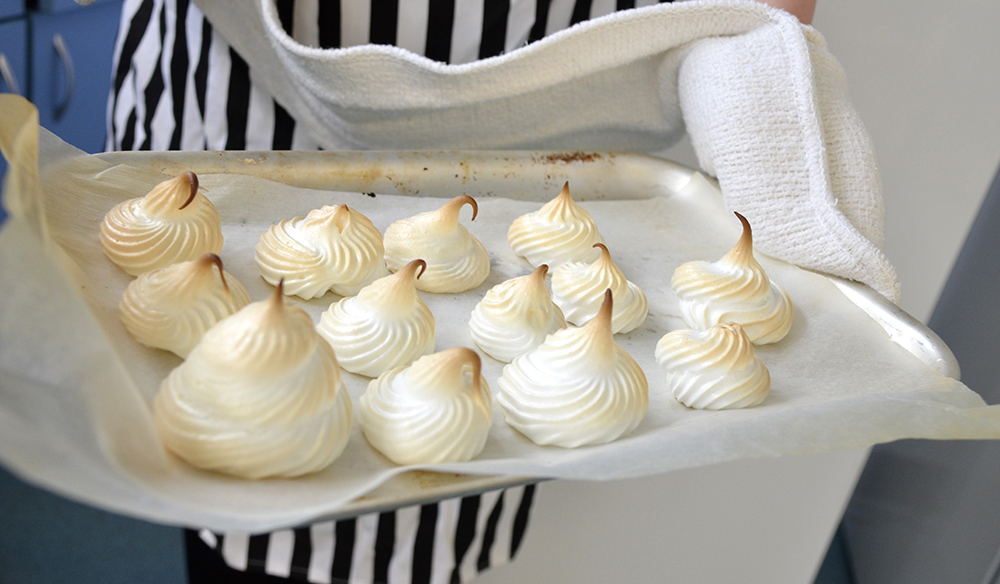 One of our former students, Bethany Cole, now runs her own business, Bethany Bakes. Bethany was also in Miss Aldridge's hospitality and catering class! Please also read previous news article 'Sweet taste of success for Bethany as her bakery business takes off during lockdown!'
Bethany Bakes Facebook page