Arts staff raise over £900 with their Moor Otters sculptures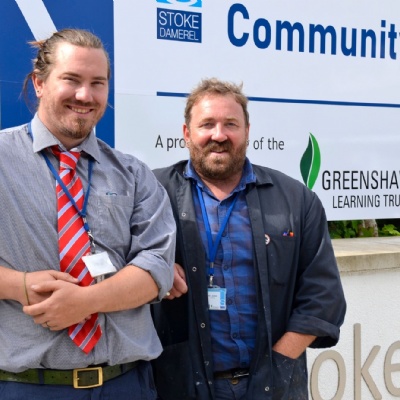 Well done to our talented visual arts technicians Mr Jackson and Mr Roberts
Well done to our talented visual arts technicians Mr Jackson and Mr Roberts, whose otter with cub sculptures for this year's Moor Otters art trail raised almost £1,000 for charity.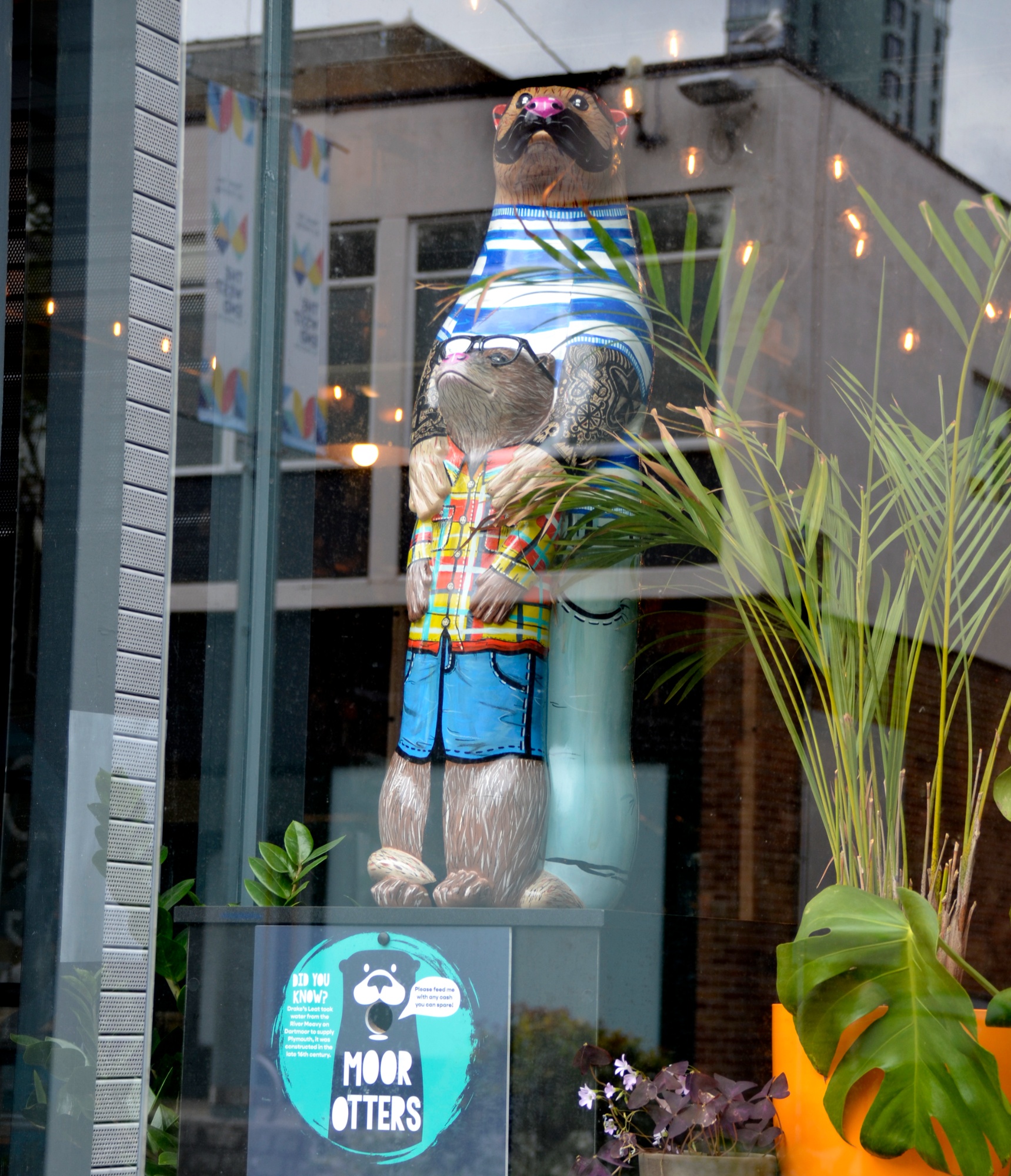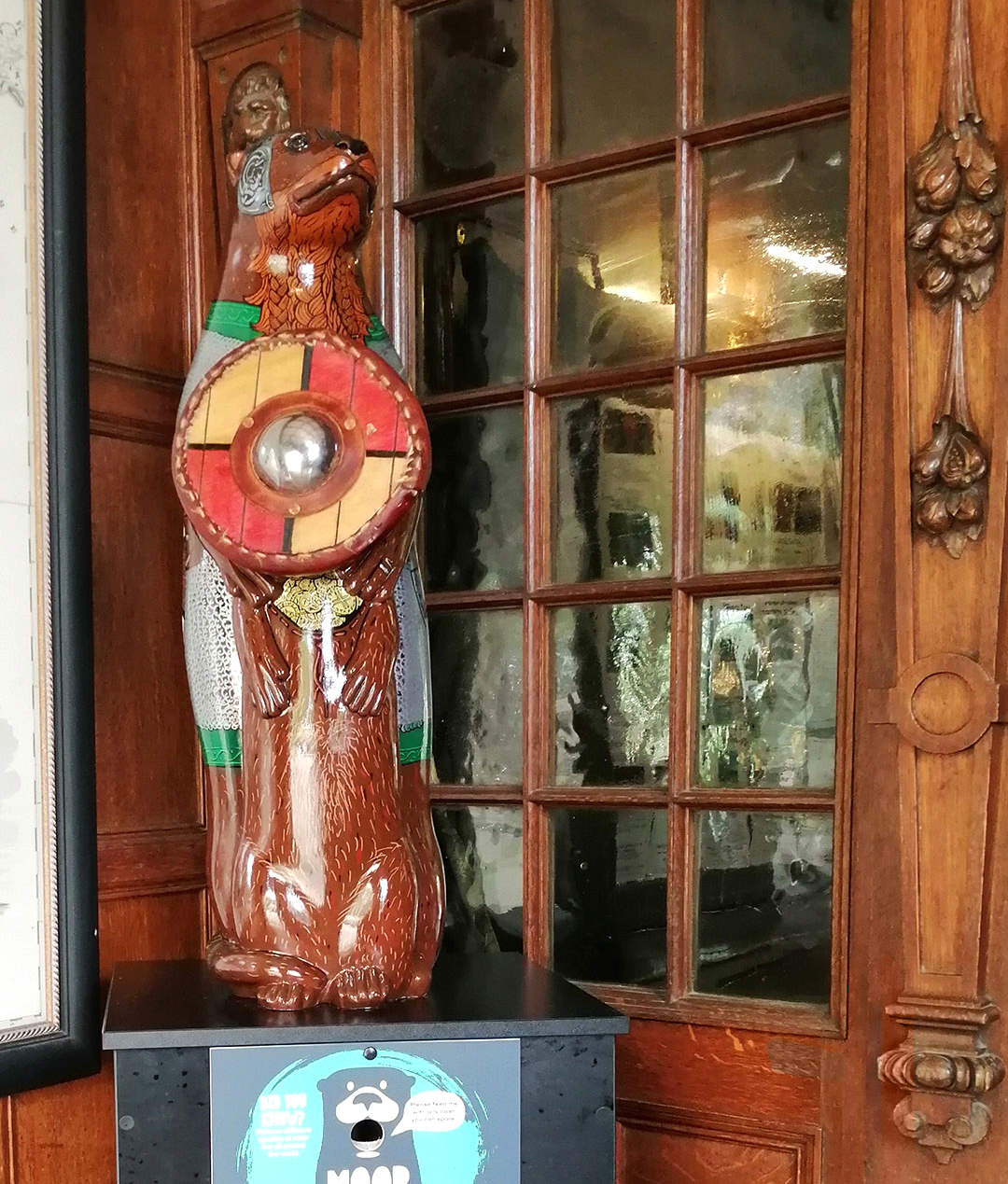 Mr Jackson's 'Hipsta Otta and Son' was auctioned for £540, while 'Otr The Viking Otter' by Mr Roberts reached £390 in the auction.
In all, the 81 otter sculptures created by the participating artists raised a grand total of £67,000 when they went under the hammer on 1-2 October. The money will go towards conservation and access projects within Dartmoor National Park.
After collecting their blank canvas 'bare' otter statues, the artists had to decorate them with their own designs and then apply a coat of specialist protective varnish on top of the paint.
All the sculptures were on public display throughout the summer at trail locations across Dartmoor and in nearby 'gateway' towns and cities. Mr Jackson's otter could be seen in the window of Power Plant Café in Cornwall Street, and Mr Roberts' otter spent the summer in the grand setting of Bovey Castle near Moretonhampstead.
Mr Roberts said: "To be part of an arts project that has raised £67,000 towards tackling erosion and other climate issues on Dartmoor is pretty amazing. My otter was a bit different to the others, and I'm pleased he proved so popular during his stay at Bovey Castle!"
In 2019, Mr Jackson's Elmer elephant, 'Hipsta Saila' raised £8,900 for St Luke's Hospice after going down a storm with visitors to the Royal William Yard where it was located. 'Hipsta Otta and Son' continued that theme. He said: "They're hard work to do, but great fun as well. And it was all for a good cause. I hope people enjoyed 'meeting' my otter and cub when they visited the city centre."
Sam Hill, head of communications and fundraising at Dartmoor National Park, said: "We have loved seeing people explore Dartmoor, donate to the cause, support local businesses and have fun. We're so grateful to everyone who has taken part."
https://www.dartmoor.gov.uk/enjoy-dartmoor/moor-otter